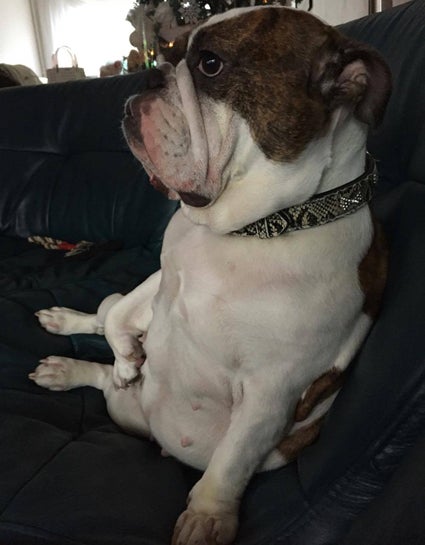 Mabel has been with us since she was 8 weeks old and has been the boss since then. She gets on the bed and stays under the duvet all night and snores and farts very loudly. She also loves TV especially wildlife. Mabel is very stubborn and sulks, but food and sleep is her speciality.
Recently, we took Mabel on vacation with us to Spain. She's a great traveler, as it was a long trip – all the way from the UK! She's quite spoiled, as she's the only childJ
We are so proud we chose her and she is a very valuable part of our family.
- Mel-den Drozario
by